Uniting Our World Through Global Learning
Expand young minds.
Enrich their education with global connections.
Inspire your students' futures
Participate Learning has empowered educators to transform learning since 1987. We partner with you to:
Improve student outcomes.
Find international teachers for your school.
Immerse students in bilingual language programs.
Expand access to equitable education.
Support curriculum development.
Develop the next generation of global citizens.
How can we support your education goals?
Schools and Districts
I'm a leader looking for ways to improve student achievement and retention.
Educator and parent resources
I'm an educator looking for globally focused resources and support.
Improve student outcomes
A global education prepares students for tomorrow's challenges. We make it easier to bring the world into the classroom.
Choose from one or all of the following:
Global program with professional development
Dual language immersion program (Spanish or Mandarin)
Qualified international teachers
Each school benefits from extensive support and networking. Partner with Participate Learning to broaden horizons in your school and your community.
Teach Abroad
Are you an experienced educator from outside the USA? Advance your career and learn new skills by becoming a Participate Learning Ambassador.
Participate Learning sponsors over 1,100 international teachers each year. We offer qualified applicants:
Step-by-step assistance with J-1 visas
Full-time, salaried positions
Competitive health benefits
Opportunities with schools in three states
Onboarding and welcome
Ongoing support
Widen your horizons as you share your culture with US students.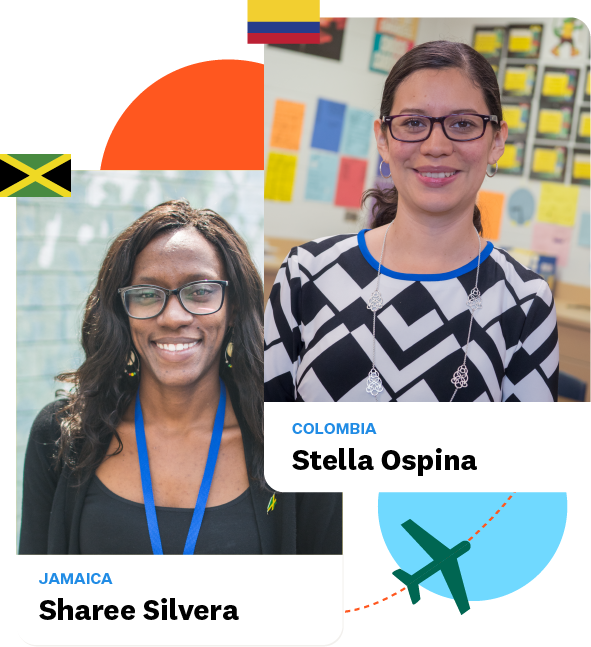 Find resources to support your lessons
We've drawn on our 30+ years of experience supporting educators to create this sample collection of resources.
Get resources for:
Bilingual education
Global learning
International teachers
Classroom support
Teaching the UN Sustainable Development Goals (SDGs)
Plus our best blog posts with news and tips for global educators. We work with our partner schools to develop further programs and resources that are integrated with the curriculum and aligned with standards.